Technical Background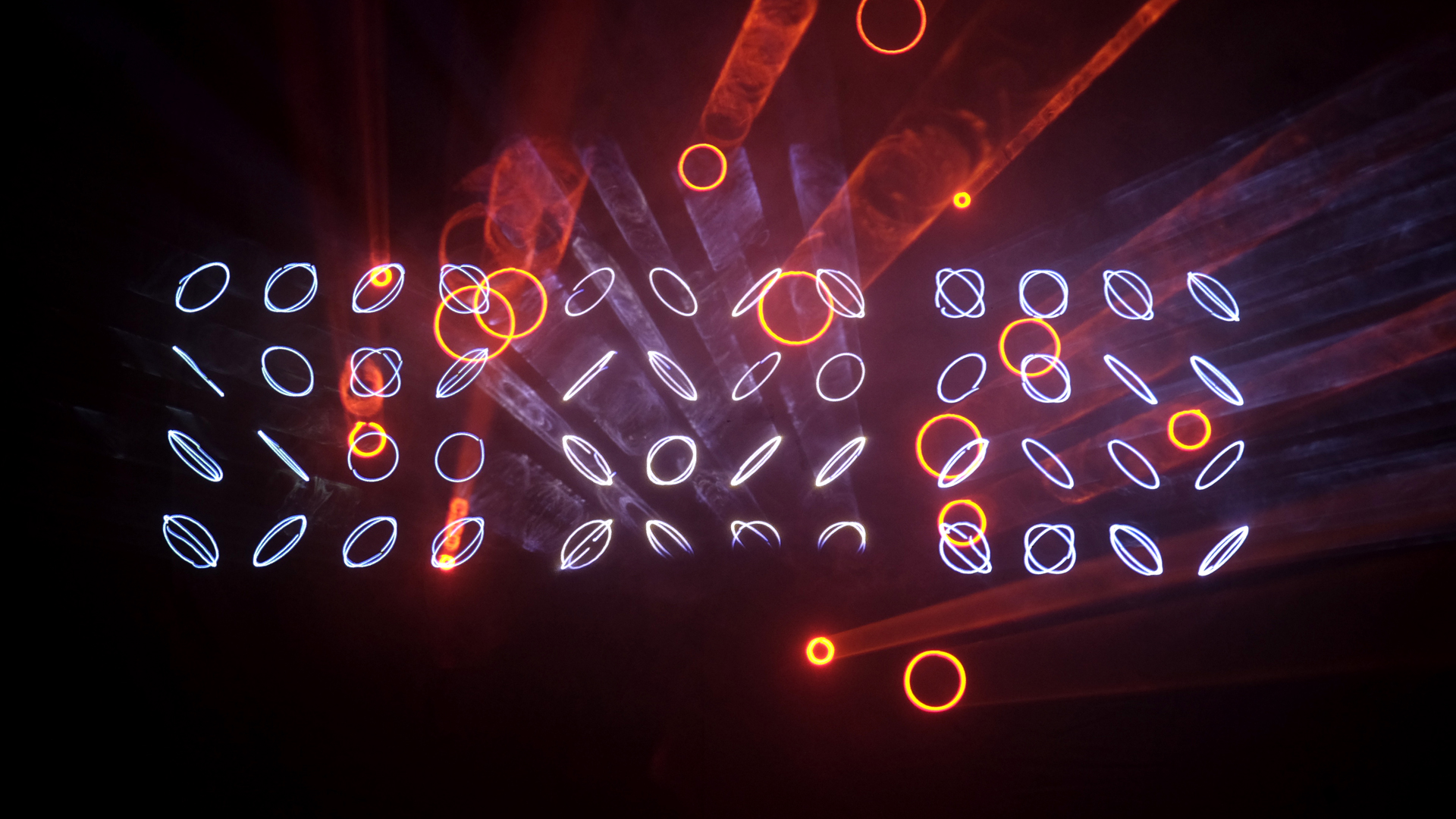 Lumière is based on a custom software framework developed by the artist, which allows to create rapid succession of shapes and to modify them in real time via a simple scripting language and MIDI commands. The hardware setup consists of three laptops, three audio interfaces, two MIDI controllers and the four lasers. The software is written in MaxMSP and Max4Live, mainly using codebox in gen~ . The musical score is generated in Ableton Live.
( insert block diagram )
page in progress (July 24 2018)...