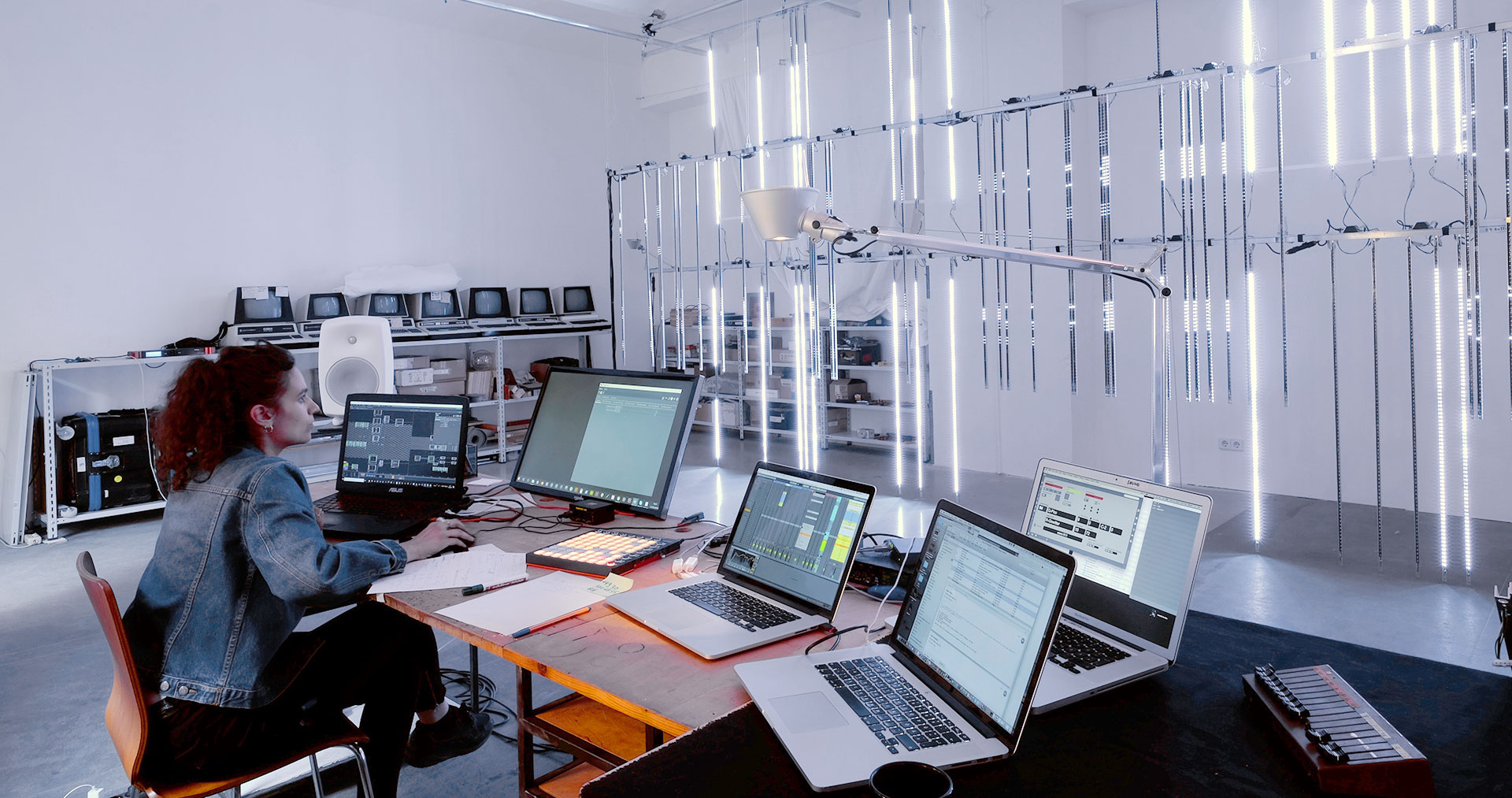 Studio Robert Henke (SRH) produces the installations and performances of the artist. We are a small team located in Berlin-Kreuzberg.
Working for SRH requires a vital interest in Robert's work and related fields of artistic expression, excellent communication skills, and the ability to work self-motivated, precise and with attention to details
.
A lot of the work we do these days revolves around a mix of hardware development and coding, related to the ongoing CBM 8032 AV project, and around updates of existing laser installations or the creation of new ones.
An internship at Studio Robert Henke offers the opportunity to gain deep insight in every detail of the daily work on all levels:
How to solve creative, technical, logistic and other problems? How to be pragmatic? Where to make compromises and where to only accept the perfect solution? How to find simple solutions for complex questions? How to discuss art, how to approach technicians, promoters, curators? How to know when to water the plant in the kitchen? There is a lot to learn and experience for an open mind.
But we want something back in exchange: You are familiar with Mac OS and Apple office products (Keynote, Numbers...). You have knowledge either in programming (e.g. Arduino, C, C++, Assembler, Python, Touch Designer, ...) or in analogue or digital hardware development (PCB design, soldering, prototyping on breadboard, etc...).
You enjoy learning new things in a relatively short period of time and you are precise and thorough in your work. You have fluent English language skills and understand basic German.
If this still sounds interesting and you want to spend three intensive months with a few enthusiastic and slightly workaholic nerds get in touch.
We explicitly welcome women and non-binary folks, there is room for you in the field of technology related arts!
Location: Berlin
Period: 3 months
Positions open fall 2021 and beyond