audiovisual laser performance [2013]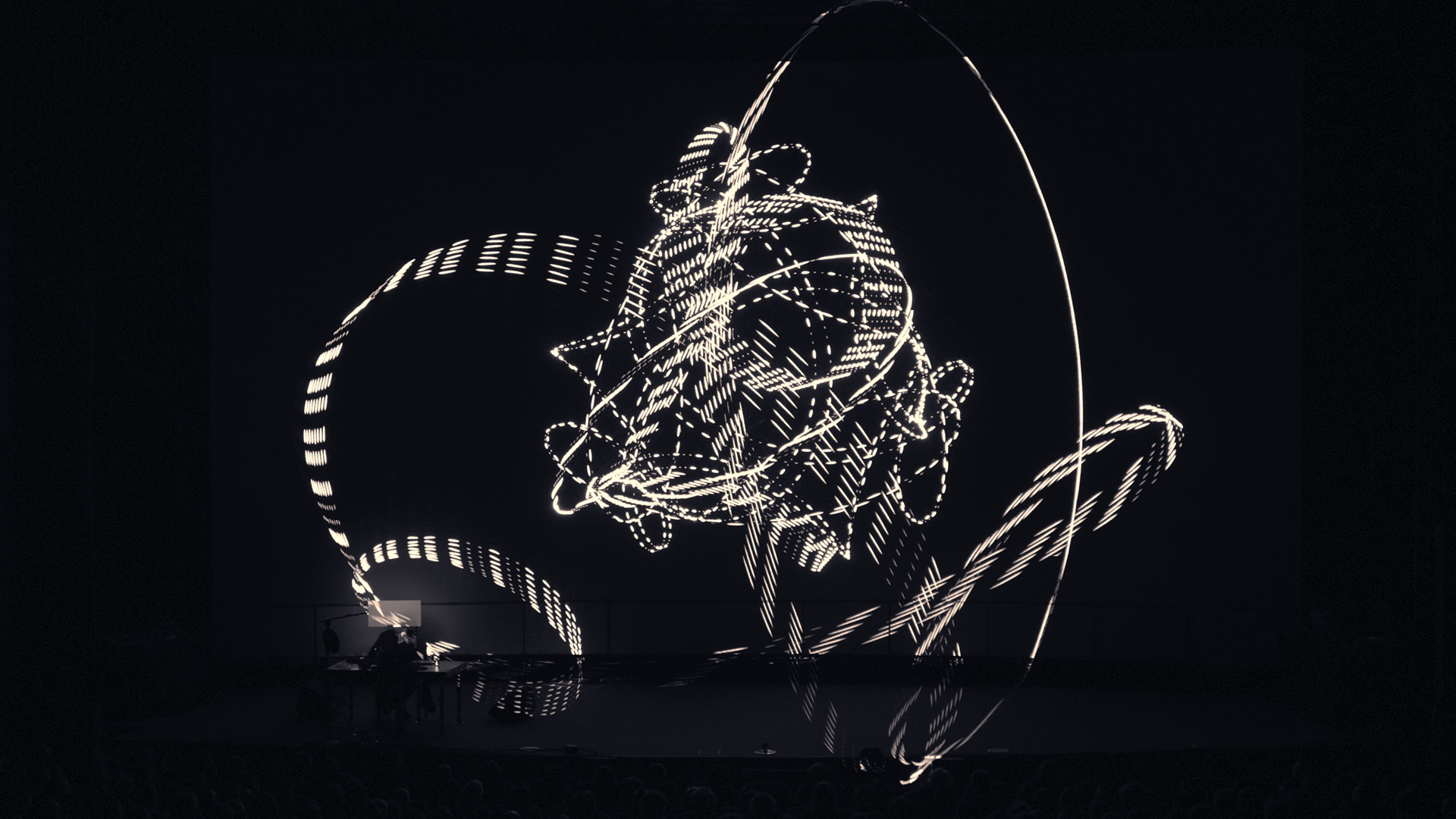 Based on self written software laser control software, Lumière finds previously unseen beauty and minimalistic elegance in a commonly underrated medium.
Premiere:
October 18 2013
Unsound Festival
Krakow, Poland
High power lasers draw complex morphing shapes and connect points in space. Lumière combines precise geometric figures with floating organic structures, presenting the archaic sign language of an alien culture communicating via emerging and disappearing traces of extremely bright light. Percussive and textural sonic events provide a counterpoint to the visual rhythm, resulting in a multi sensorial experience which at times is fragile and quiet, at others massive and overwhelming. Each Lumière performance is a unique and site specific real time exploration of synchronicity and divergence, of light and darkness at the limits of perception.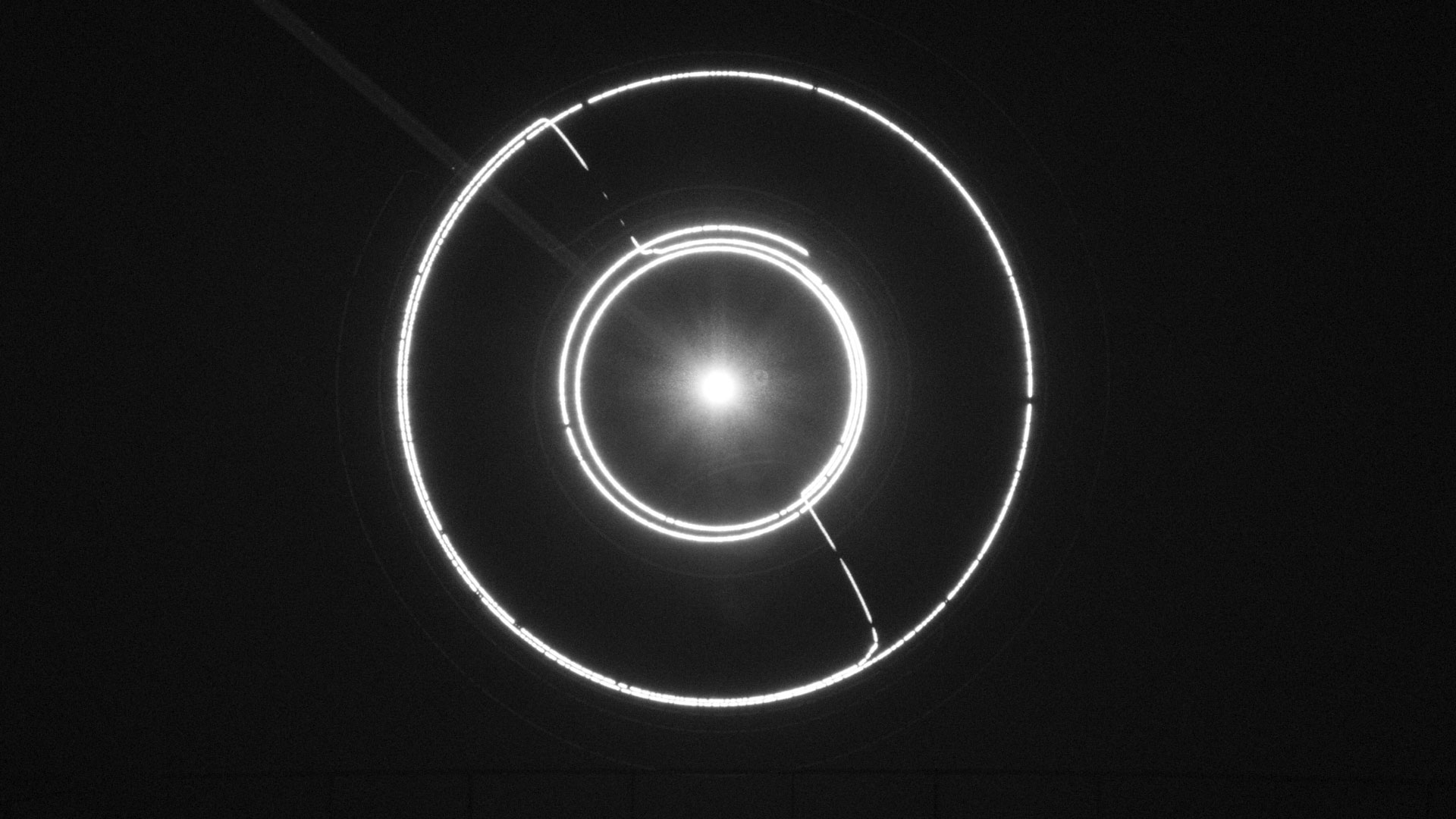 Lumière I has been made possible through the generous support by LaserAnimation Sollinger, Berlin [link]